In English below.
Jag som är innehavare av Andycap kennel heter Håkan Dahlin och bor i hus på landet nära Brottby i Vallentuna, 35 km norr om Stockholm. Mitt avelsmål är att föda upp labradorer från välkända blodslinjer av hög kvalitet och att föda upp sunda och rastypiska hundar av den klassiska typen (alltså inte jaktlabrador).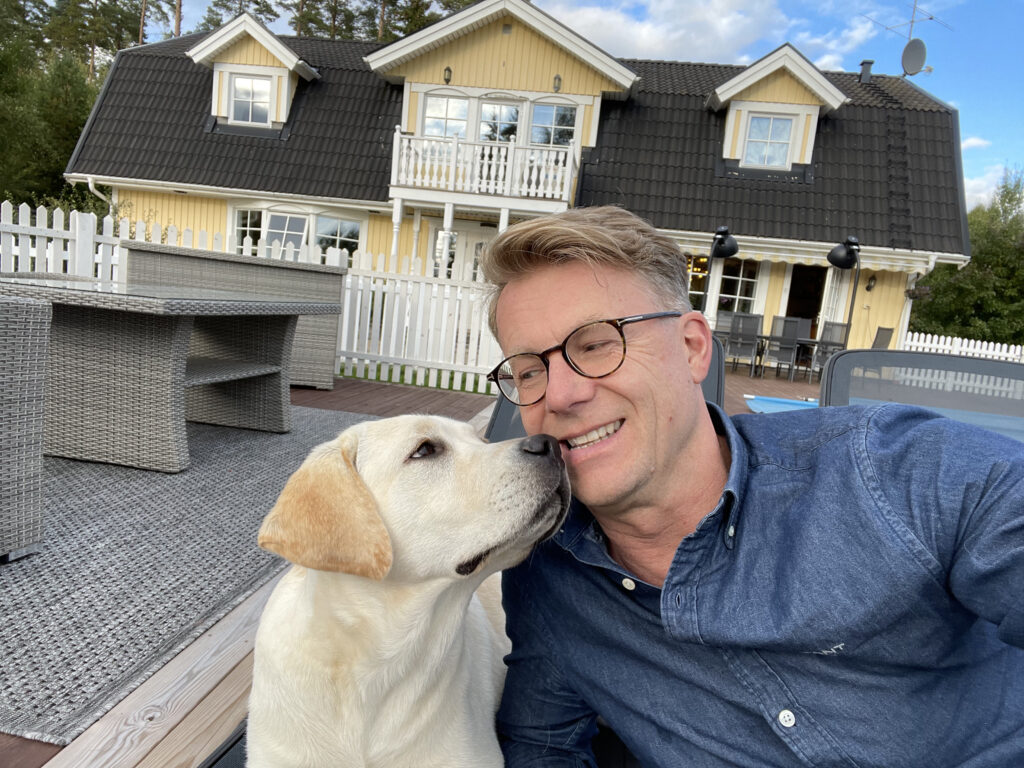 Jag är uppvuxen i Sandviken, har två vuxna barn och är morfar till två fantastiska pojkar.
I mina ungdomsår var jag kursledare, tidningsmakare och styrelseledamot i Svenska Blå Stjärnans Riksungdomsförbund. Jag hade fiskakvarium, vandrande pinnar, kaniner (uppfödning av fransk vädur) och katt.
Min labradorhistoria började 1979. Då köpte jag "Charlie", en svart hane med namnet Paddywags Seatallan. Hans härstamning var Ballyduff – Sandylands – Mansergh. Valet av ras var resultatet av en lång och noggrann planering hos en målmedveten 13-åring.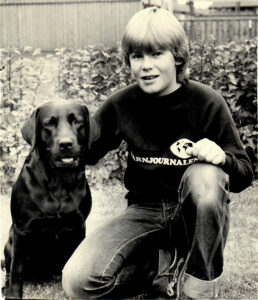 Under tonåren var jag aktiv med lydnadsprov, viltspår, jaktprov och utställningar. Under 1980-talet var jag några år aktiv i SSRK Gävle-Dalas utställningskommitté. Jag arbetade även flitigt som ringsekreterare. Under några år producerade jag även Labrador Retrieverklubbens medlemstidning Labradoren samt en årsbok. Grafisk design är ett stort intresse.
1985 åkte jag till England och hämtade hem den gula tikvalpen Rocheby Precisely. Hon hade sina föräldrar från Poolstead kennel som jag beundrade mycket. Den första valpkullen hade jag 1987 efter henne.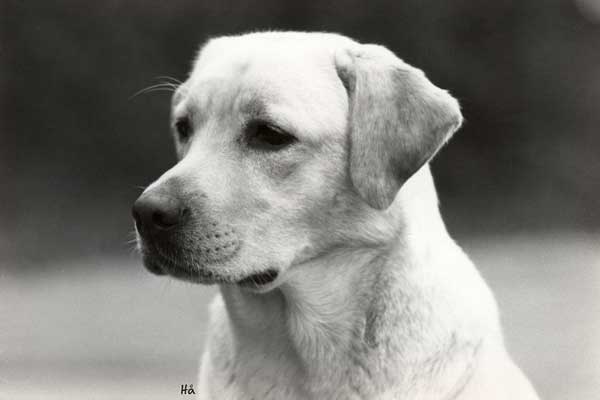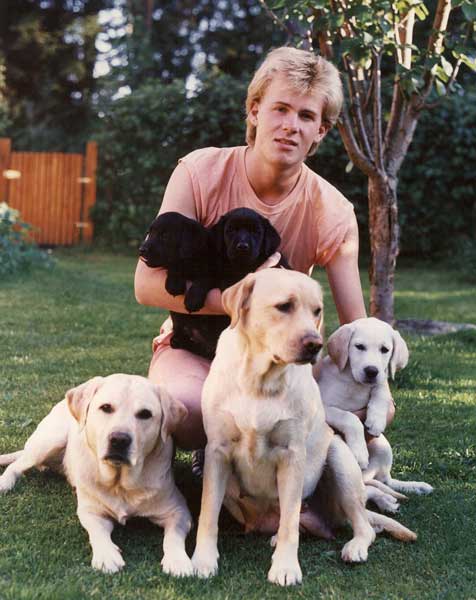 Hennes uppfödare Marion och David Hopkinson var då i början av sin uppfödarkarriär och deras kennel Rocheby har sedan dess blivit en av de mest kända och framgångsrika i rasens hemland. De har betytt mycket för min kompetensutveckling inom rasen och har fungerat som mina mentorer. De har förärat mig med den gula tiken C.I.E. NORD UCH EUW-15 SE VV-22 Diamond Dreams of Rocheby som betyder allt för mig, både som kompis och avelstik. Hon har vunnit 16 Bäst i Rasen i Sverige, Norge och Danmark och är mor till tre utställningschampions: Andycap Diamond Dreams, Andycap Diamonds Are Forever och Andycap Diamond Ring samt ytterligare tre certvinnare.
Under 2013 var jag ledamot och utställningsansvarig i Labrador Retrieverklubbens region Östra. Jag har även medverkat i att arrangera de officiella utställningarna Club Show vid Ulrikdsdals slott i maj 2013 och vid Skoklosters slott i september 2021. Sedan 2017 innehar jag rollen som revisor i samma region.
Under tre år var jag informationsansvarig i Labrador Retrieverklubbens huvudstyrelse (2014 suppleant och 2015-2016 ledamot).
Sedan maj 2021 är jag ledamot i Svenska Spaniel och Retrieverklubbens huvudstyrelse som utställnings- och exteriöransvarig.
Jag är auktoriserad ringsekreterare och certifierad utställningsarrangör (CUA) hos Svenska Kennelklubben.
Jag är av Svenska Kennelklubben och FCI (internationella kennelklubben) auktoriserad exteriördomare på labrador retriever.
I hemmet finns också katten Elton av rasen brittisk korthår som förgyller vardagen.
Min passion för hundar förenas med ett annat stort intresse: fotografi och video. Många labradorer har hamnat framför min kameralins genom åren. Om du ser följande signatur på ett foto så är jag fotografen.
Jag har en egen kanal med videos på YouTube:
https://www.youtube.com/channel/UC69mtMsuE6UuRcR_G3Gsxkw
Det händer ibland att jag skriver referat och artiklar, främst i Labradorklubbens medlemstidning Labradoren samt Spaniel och Retrieverklubbens tidning Apportören.
Bland annat har jag skrivit följande artikel om Rocheby kennel i nr 2/2017:
Rocheby_Labradoren_2_2017
IN ENGLISH
My name is Håkan Dahlin and I am the owner of the Andycap kennel. I live in a house in the countryside close to Brottby in Vallentuna, 35 km north of Stockholm, Sweden. My breeding goal is to breed Labrador Retrievers from well-known blood lines of high quality and to breed sound and breed-typical individuals of the classic type (i.e. not the field trial type).
I grew up in Sandviken, have two grown-up children and am grand father to two fantastic boys.
In my youth years, I was course-leader, magazine maker and board member in The Swedish Blue Cross Youth Organisation. I had fish aquarium, stick insects, rabbits (breeding of French Lop) and cat.
My labrador history began in 1979 when I bought "Charlie", a black male with the name Paddywags Seatallan. His breeding was Ballyduff – Sandylands – Mansergh. The choice of breed was the result of a long and thorough planning of a purposeful 13-year old.
During my teenage years, I was active with obedience trials, scent tracking, field trials and shows. During the 1980's, I was a few years active in the Swedish Spaniel and Retriever Club section Gävle-Dala's show committee. I frequently worked as a ring steward. During a few years, I produced the Swedish Labrador Club's magazine and one year book. Graphic design is a big interest.
In 1985, I went to England to pick up the yellow bitch puppy Rocheby Precisely. Her parents were from the Poolstead kennel which I admired a lot. My first litter of puppies was born 1987 out of her.
Her breeders Marion and David Hopkinson were then in the beginning of their breeding career and their kennel Rocheby has since then become one of the most well-known and successful kennels in the breed's home country. They have meant a lot for my competence in the breed and have become my mentors. They have allowed me the yellow bitch C.I.E. NORDIC SH CH EUW-15 SE VV-22 Diamond Dreams of Rocheby who means the world to me, both as a friend and as a brood bitch. She has won 16 Best of Breeds in Sweden, Norway and Denmark and is the mother of three show champions: Andycap Diamond Dreams, Andycap Diamonds Are Forever and Andycap Diamond Ring as well as another three CAC winners.
In 2013, I was board member and show secretary of The Swedish Labrador Club region Östra. I have also participated in arranging the championship shows "Club Show" at Ulrikdsdals castle in May 2013 and at Skoklosters castle in September 2021. Since 2017, I am the auditor of the same region.
During three years, I was responsible for the Information function of The Swedish Labrador Club (2014 alternate board member and 2015-2016 ordinary board member).
Since May 2021 I am a board member of The Swedish Spaniel and Retriever Club and responsible for the Shows and Exterior function.
I am an authorised ring steward and certified dog show organizer of the Swedish Kennel Club.
I am an authorised FCI show judge on Labrador Retriever.
In my home there is also the cat Elton of the breed British Shorthair who brighten up the everyday life.
My passion for dogs is combined with another great interest: photography and video. Many labradors have been pictured by me throughout the years. I am the photographer if the picture includes the tag below.
I have my own channel with videos on YouTube:
https://www.youtube.com/channel/UC69mtMsuE6UuRcR_G3Gsxkw
It happens that I write reports and articles, mainly in the members' magazines of The Swedish Labrador Club and The Swedish Spaniel and Retriever Club.
I have, among other things, written the below article about the Rocheby kennel in the 2/2017 edition (in Swedish):
Rocheby_Labradoren_2_2017